SUITE ASSEMBLY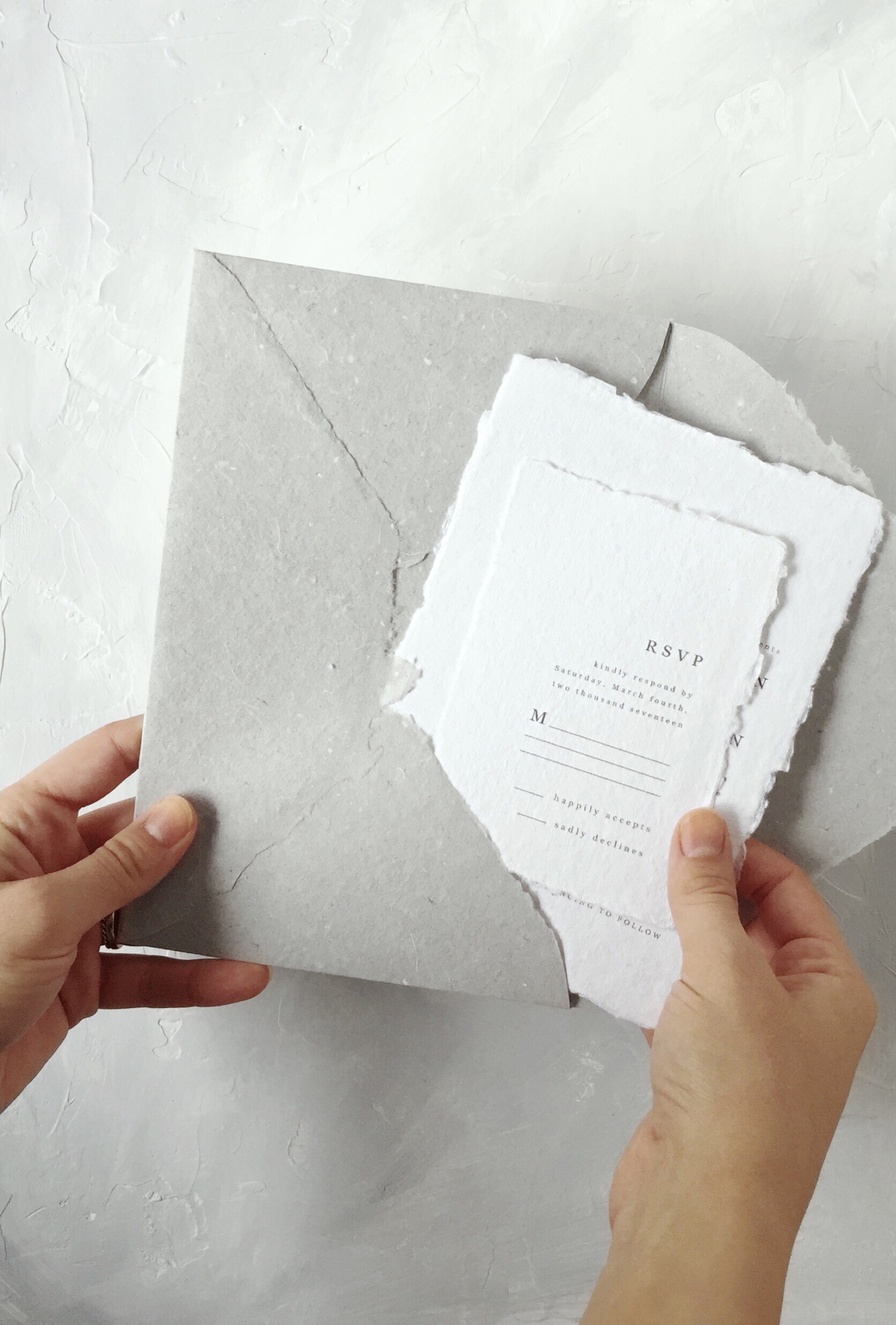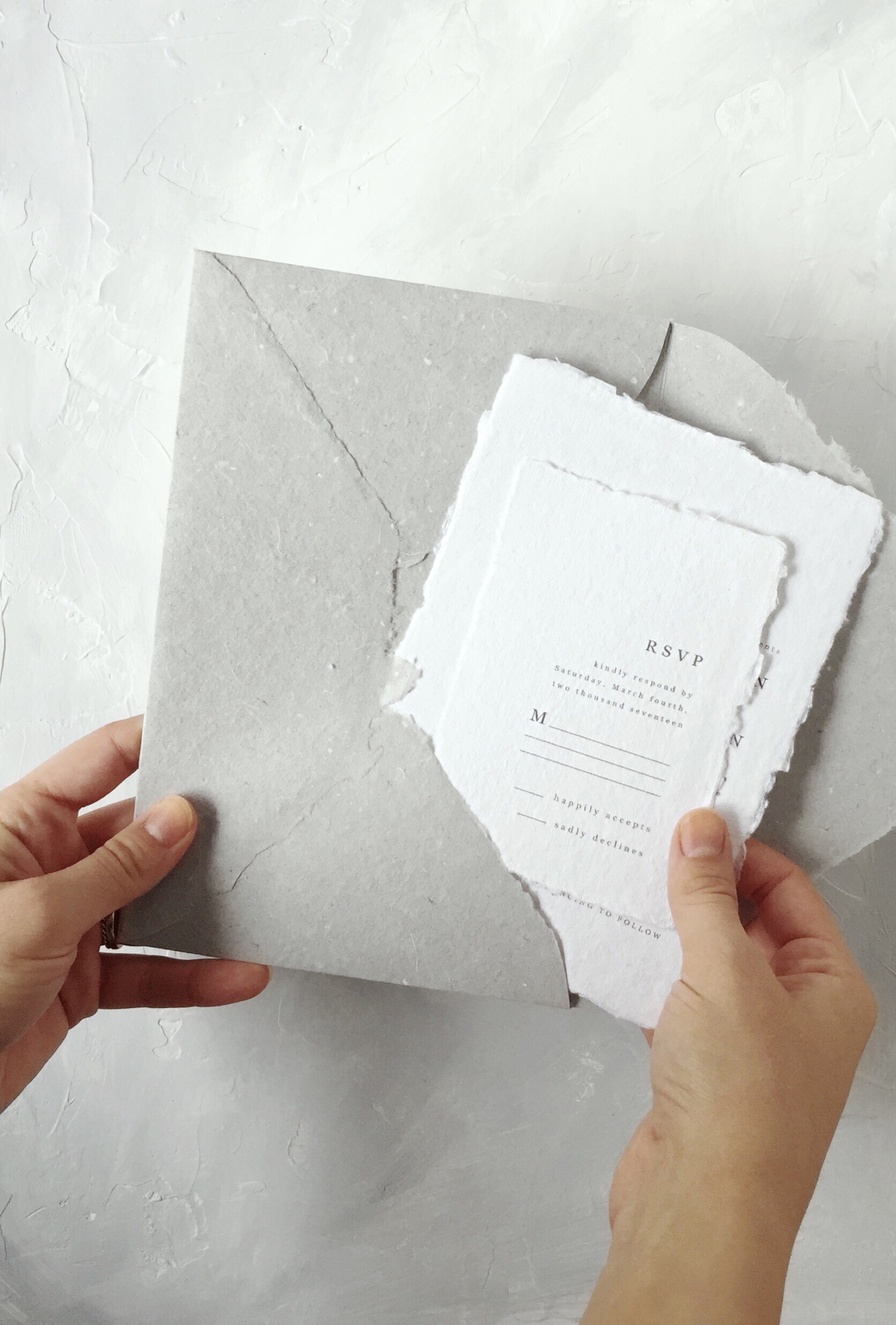 SUITE ASSEMBLY
Let me take care of the hard work for you! After the design and printing of your suite is complete, I will carefully assemble everything and place them inside the envelopes so they are ready to send out to your guests. All you have to do after receiving them is seal the envelopes and apply a stamp, then they are ready to be sent out!
Please note: if you are interested in purchasing the 4-Piece suite assembly, the price will include digitally printed return address and the postage for your rsvp envelope.
Please refer to the semi-custom guide for a baseline timeframe for the suite size you're interested in and then plan on 1 additional week for suite assembly to be completed.